From the San Diego coastline to East County and Downtown San Diego, check out our individually unique concepts for a taste of true hook'ipa.

At Monarch Ocean Pub, we aspire to connect with our community by providing the highest quality food and spirits in an atmosphere that brings people together through enjoyable times and positive energy.
Our chefs use local ingredients blended with their passion and care to create a unique culinary experience that is the perfect complement to the epic views that Del Mar has to offer.

Located steps away from the Pacific Ocean, La Doña welcomes Chef Gabby Lopez's family recipes all made with love, the freshest ingredients, and a mindful, modern twist. Whether it's a classic Mexican house-made dish or Gabby's take on a traditional recipe, the flavors and freshness expressed in each bite will leave you wanting more.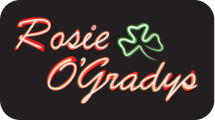 Established in 1983, Rosie O'Grady's is a go-to watering hole in Normal Heights, one of San Diego's most historic neighborhoods.
Whether it's enjoying a burger and beer for lunch, sipping on a cocktail while listening to live music, or catching a game while having a couple beers with your friends…You're always sure to have a great time!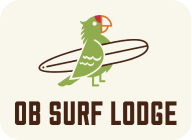 OB Surf Lodge is an homage to the glory days of 1960s SoCal surf culture synonymous with the formation of the Ocean Beach we know and love today.
Our menu is prepared from scratch daily and driven on the principle of delivering the highest quality, local, sustainable products and ingredients cooked to order.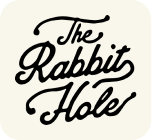 Rabbit Hole is a high energy local bar and restaurant proud to be serving the Normal Heights community a unique menu full of a variety of comfort food, tacos, sandwiches and more, as well as signature cocktails sure to brighten any day.
RH caters to the Normal Heights community with a full list of drafts, continuously rotating to feature some of San Diego's newest and best beers in the craft industry.

The Local brand was born over 20 years ago with the opening of The Local Eatery & Drinking Hole in downtown San Diego. To enrich the experience, The Local Pacific Beach features the best party at the beach, a lively weekend brunch crowd, delicious craft cocktails and a menu blending Local favorites, pub-grub, and coastal inspired plates.

Using the culture and history of Ocean Beach as a foundation, Wonderland Ocean Pub was created to exemplify all that is great about this laid-back beachfront community. We strive to provide a neighborly atmosphere with a view unparalleled to any other. Come to experience our coastal-inspired menu or grab a cold pint of local craft brew!

Bootlegger strives to provide a friendly, comfortable atmosphere in which you'll always be treated like family. Sprung from the minds of local industry experts, Bootlegger takes the comfort of your best friend's living room and pairs it with the allure of a 1920's speakeasy.

The Local Eatery & Drinking Hole
The Local Eatery and Drinking Hole opened its doors in 2003, as a family owned and operated restaurant and bar, and the philosophy was simple: Bring the beach and all things that define San Diego downtown.
The vision was to be an establishment that supported local sports teams, local cuisine, local beers, local music, and local events, hence the name, The Local.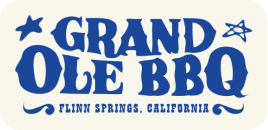 Grand Ole BBQ Flinn Springs
SS joined forces with Andy Harris to open a sister location for San Diego's beloved Grand Ole BBQ. Located in East County San Diego, this location features a huge, welcoming outdoor space with amazing live music acts in a hillside atmosphere with killer food and full bar service.
Grand Ole BBQ was created to fill the serious void of REAL BBQ in southern California. Sure, you can get BBQ elsewhere, but most of y'all have never had what GOB is going to serve you.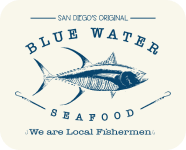 Blue Water Seafood Ocean Beach
In 2017, SS was fortunate to partner with local fishermen and restaurateurs, Judd and Matt Braun, to bring Blue Water Seafood to their home base, Ocean Beach.
At Blue Water, we start every day with the freshest fish we can get, and carefully prepare it to enhance its flavor. Every plate, every sandwich, every fish taco is an expression of fresh & local.